New Zealand Miniature Bottle Club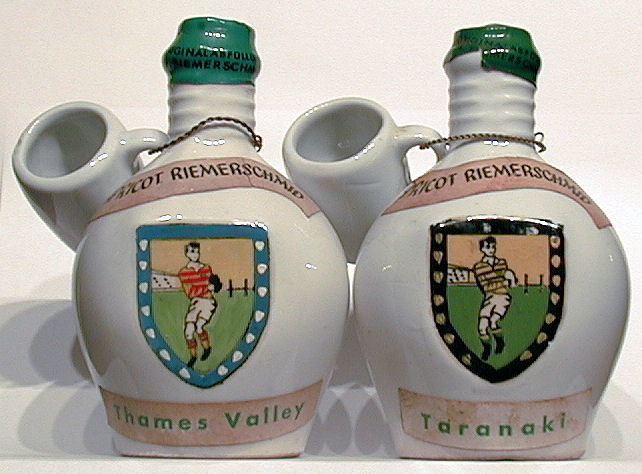 NZMBCBottles Wanted
Adverts are limited to members only but non-members are encouraged to reply to them. Members should email their advert to

Jim Crawford, USA - Email Me
I need Miniature Liquor Bottles produced or bottled in Tajikistan, Myanmar (Burma), Yap (located in the Caroline Islands & they make a 100ml Vodka), Togo, Western Samoa, American Samoa, or Vanuatu. All 7 of these countries either currently produce miniature liquor bottles, or have produced mini liquor bottles in the past. Please keep me in mind if you ever come across minis from any of these countries. I will pay top Dollar or trade multiple bottles for any mini liquor bottles produced in Countries on this list.

Ken Chin, New Zealand - Email Me
I collect Scotches and am always looking for new ones. I have hundreds of bottles of all description for sale or to swap

Harland Johnson, USA - Email Me
I'm looking for miniature liquor bottles with airline identification on them (decals/stamps/logos/stickers). I am looking for bottles from the following airlines (and any airlines you think are uncommon, even though they may not be on this list): Aeroflot, Air India, Air Jordan, Bonanza, Cathay Pacific, Emirates, Finnair, Korean Air, Kras Air, Monarch, Ozark, Philippine Air, Piedmont, Qatar, Republic, SAS, Southern, Swissair, Syrian Arab, and Zhejiang.

David Smith, New Zealand - Email Me
I'm looking for minis with a Circus theme - Clowns, performing animals etc. I will buy or swap. I also want your photos of any minis not yet shown on the Miniature Bottle Library web site.